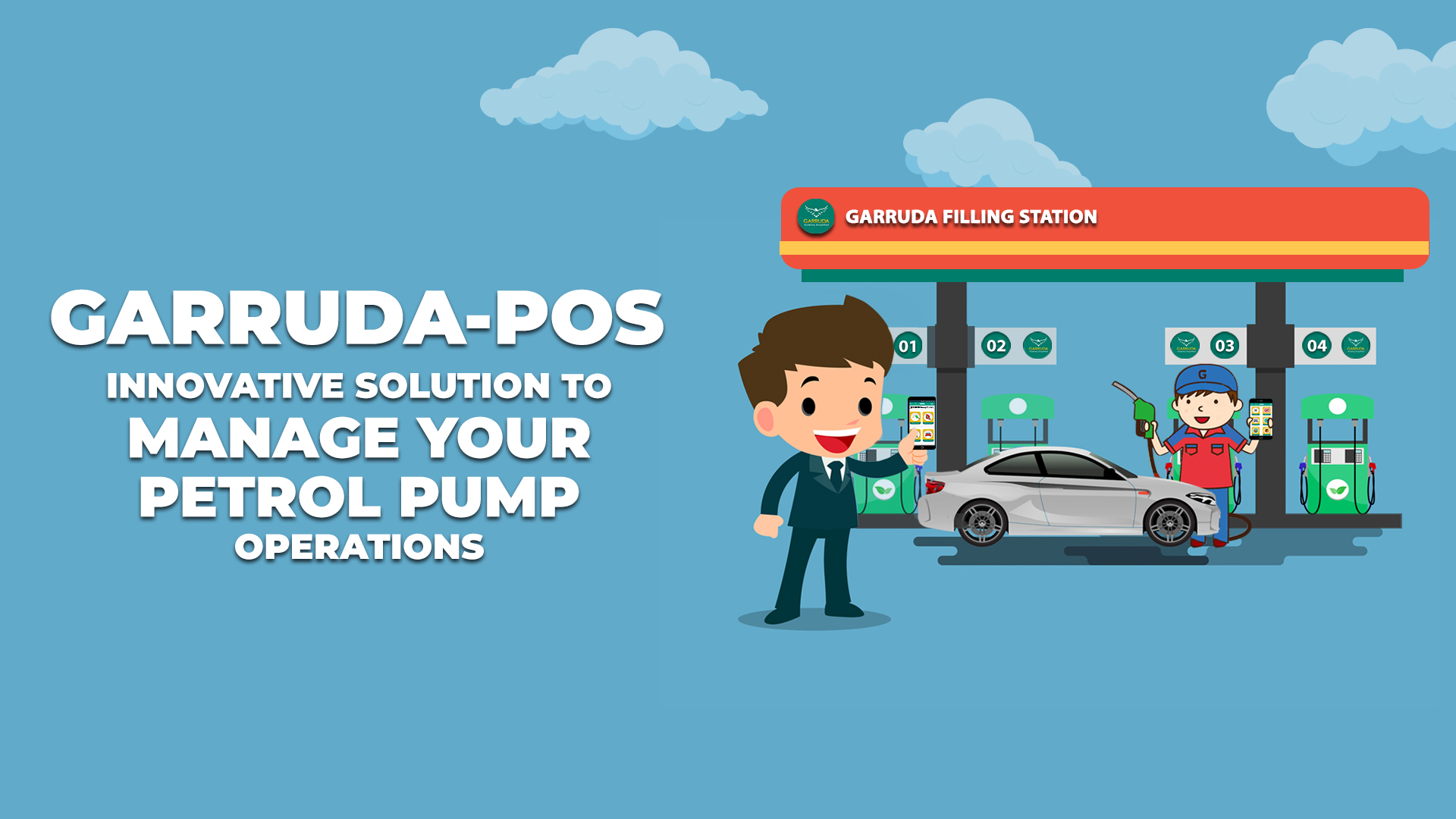 Petrol Pump tally software
Petrol Pump tally software helps to automate the finance and accounting processes at the petrol pump. It eases the difficulty of book keeping and avoids manual errors. It helps in organising all the tasks and has features like, petrol and diesel purchases, Lubricants Management, Sales & Stock Management, Credit Sales Management, Credit Limit Controls, Accounts & Statutory and MIS Reports.
There are many uses of the Garruda Petrol pump tally software. For example:
This software enables the users to store information about multiple vehicles of the same owner seamlessly. This will help retrieve vehicle details for credit sales entry.
Petrol pump tally software helps us carry forward the financial statement of the previous year to the current year.
Another important feature is that it helps in keeping track of daily fuel prices based. This feature helps the owners control the profit margins.
Theft of fuel is also avoided by using Petrol pump tally software as it helps by having complete visibility of the Sales, Stocks, Collections for every Shift. It also keeps track of other Shift operations like Expenses, Cash Transfers by shift managers, other receipts, etc.
It helps the owners to determine the source of their revenue, i.e., whether they are getting a greater number of two wheelers or four wheelers as their customers.
Petrol pump tally software is a useful tool in deriving customer or product wise challan. This helps in maintaining the accountancy reports and sends messages to remind customers of any pending amount.
Petrol pump tally software makes life easier for the owners by helping them generate monthly reports and manage tank stock details without any manual efforts. The fuel management software helps you to easily maintain the pump machine readings. All of these features are helpful in decreasing the loss of fuel and is also a good method to read the meter and dip readings. Another major advantage is that you can perform billing as per your business requirements, i.e. it can be monthly, weekly or once in 15 days. Garruda Petrol pump tally software performs the following types of billing: vehicle-wise billing, item-wise billing, party-wise billing, transaction-wise billing. There are several types of billing methods which aid in maintaining a different and efficient system to keep tab on the stock requirement and the available stock in the inventory. Hence, the sales report generated is in detail consisting of specific information which is very useful to run a successful business.
Contact Us