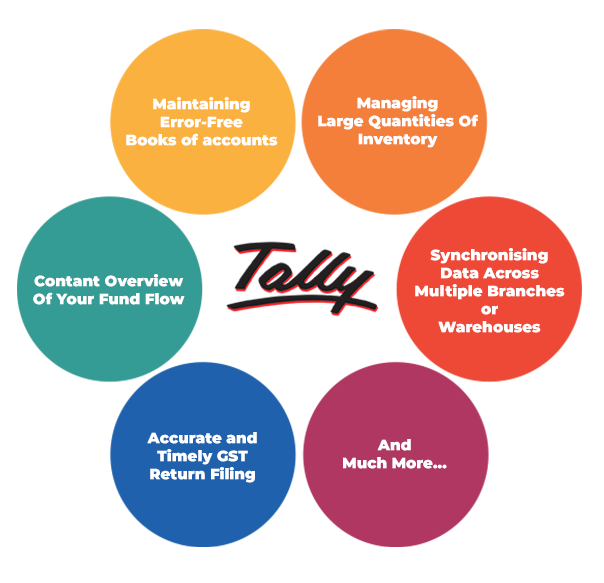 Tally.ERP 9 – Integrated business management
Tally ERP 9 Is A Comprehensive Business Management Software That Is Extremely Simple To Use. It Is Packed With All The Features That Map Your Business Operations Yet Is Very Easy To Learn. With Blazing Speed, You Get Access To All Your Business Reports In No Time And You Can Be Rest Assured That All Your Business Data Is Highly Safe And Secure. And Lastly, With The One Nation One Tax Initiative In India, Tally.ERP 9 Ensures That You Are GST-Ready From Day 1 Itself Instantly.
Tally.Server 9 – Helping your growing business scale
Tally.Server 9 Is A Product For Businesses Which Have Grown Significantly Since They Have Started Using Tally. Tally.Server 9 Works With A Multi User Tally And Brings In New Dimensions To Concurrency, Speed, Security And Monitoring. It Empowers Business Owners And IT Heads With Data Related To Their Resources Operating Tally And Allows Them To Take Decisions To Improve Efficiency And Control Access.
64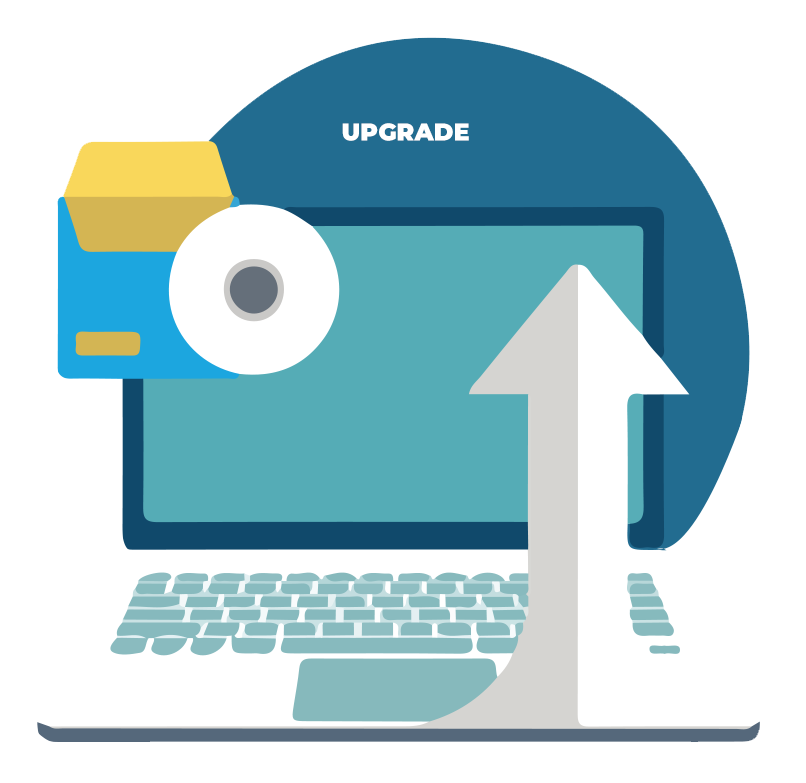 Tally Software Upgrades
Tally Readily Scales Up To Keep Pace With Your Business Growth. Upgrade Today From Your Previous Version Of Tally (6.3 Or 7.2 Or 8.1 Or 9) To The Latest Tally.ERP9 And Be Assured Of Continued Services & Support With The Benefits Of The Latest In Technology And Usability Of Tally.ERP9. Tally Ensures Seamless Data Migration To The Latest Version Without Any Hassle Of Any Long Drawn Procedure To Be Followed.
Tally Software Services
Tally Software Services (TSS) Is A Software Subscription For A Collection Of Services Which Add Great Value To Your Tally.ERP 9 By Giving You Additional Features. Connectivity Driven Functionalities Such As Continuous Upgrades & Updates, Central Consolidation Of Branch Data, Instant Support From Within Your Tally.ERP 9 And Much More, Enhance Your Business Performance By Leaps And Bounds. TSS Ensures That Your Business Will Always Remain Up-To-Date With The Latest Developments In Technology And Statutory Laws. Moreover, You Have Complete Visibility Over Your Business (Across Branches) Even While You Are On The Move. TSS Helps You Stay Connected With Your Business, Customers, Banks And Other Business Stakeholders In An Efficient Manner. It Provides A Host Of Services Under The Broad Categories Of Tally Infrastructure Capabilities, Tally Business Convenience Capabilities, Tally Compliance Capabilities, Tally New Products And Tally Support.
Five Reasons To Renew Your Tally Software Services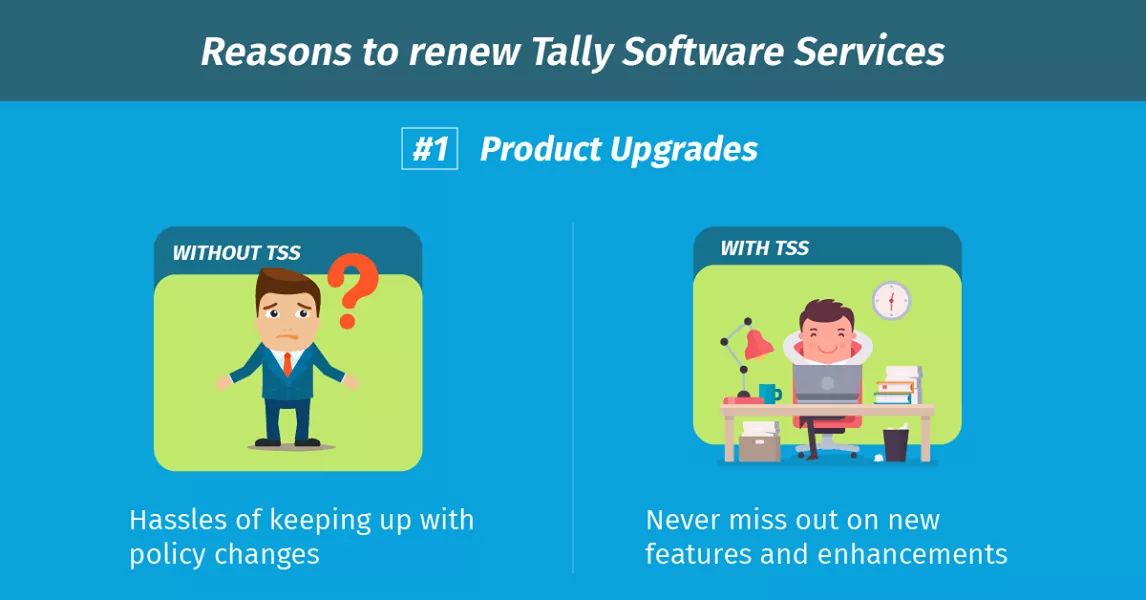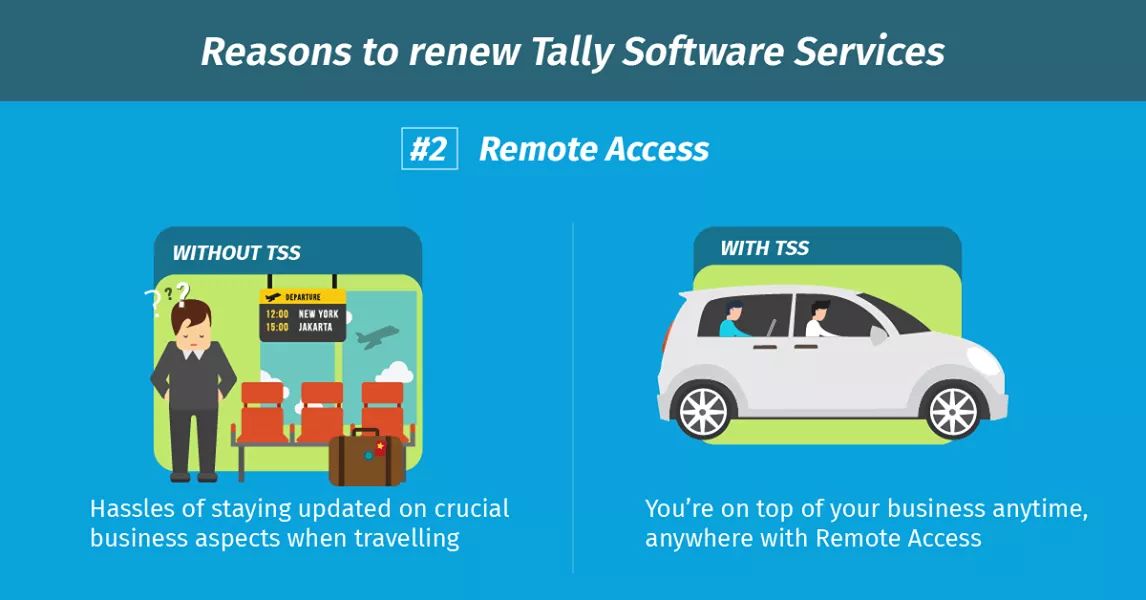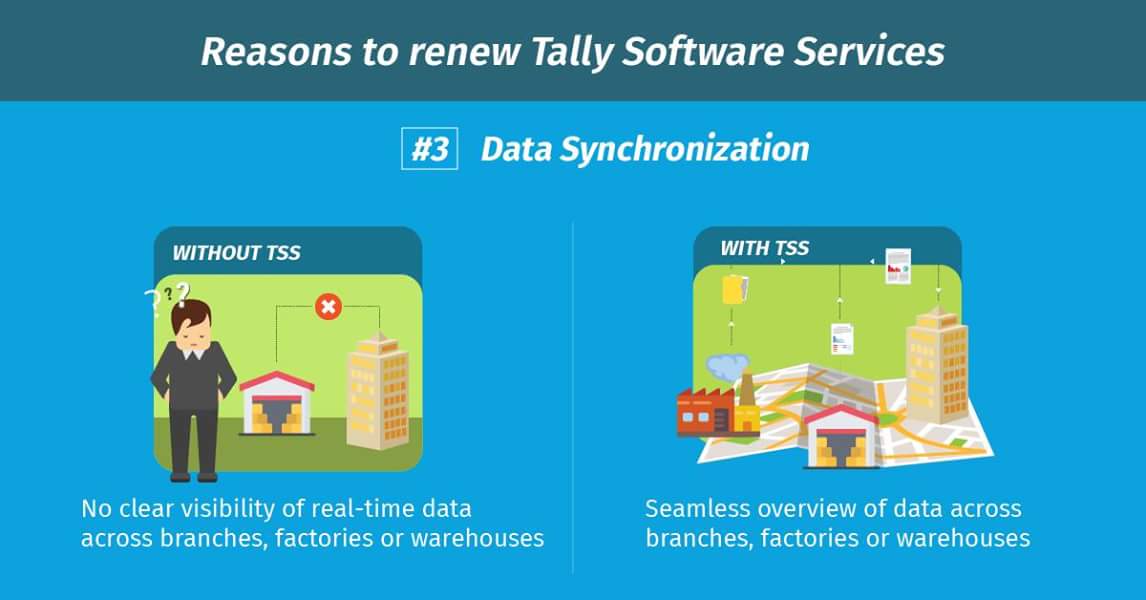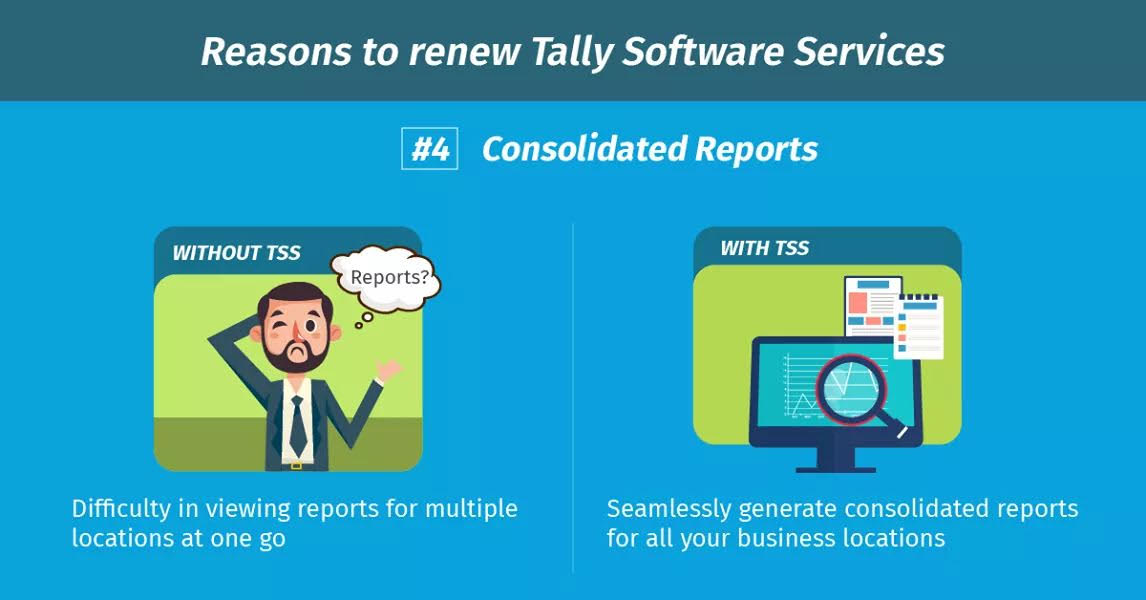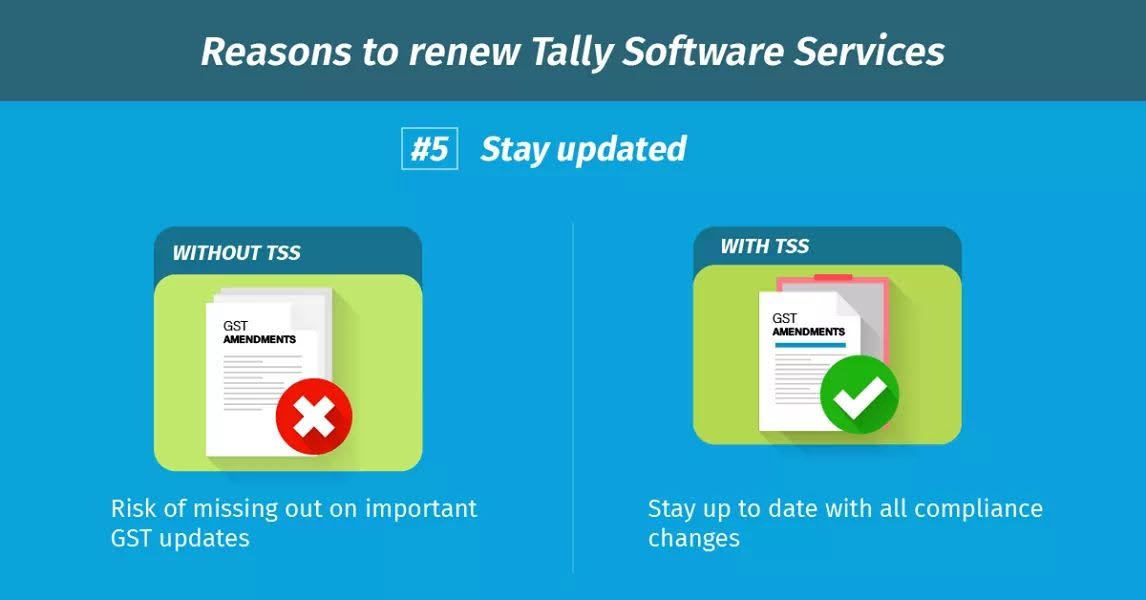 Contact Us