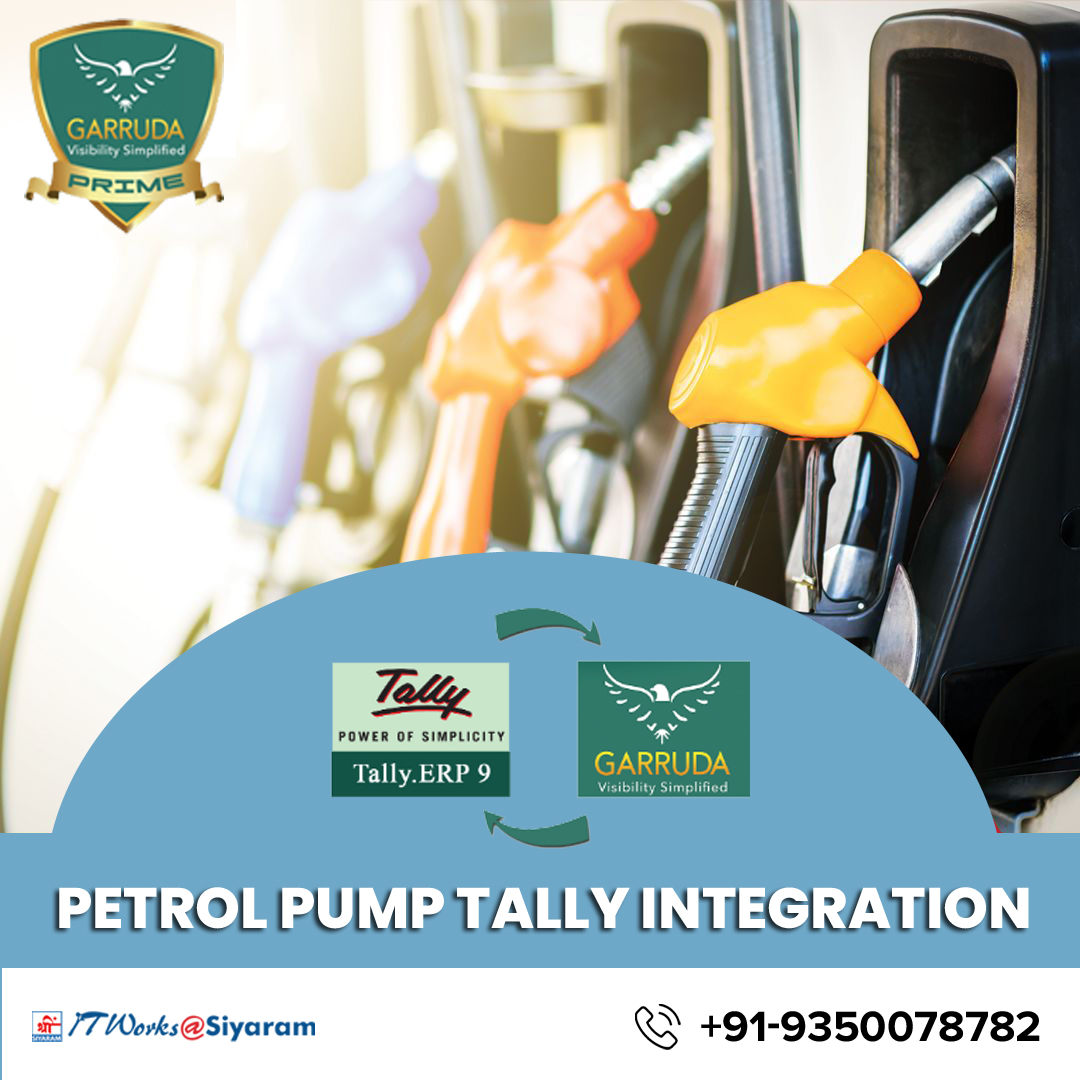 Petrol Pump Tally Integration Helps In Enhancing Business Performance
Tally.ERP9 is a state-of-the-art software products ideal for your petrol pump business. It help in integrating each and every business transaction that your sales team and other departments accomplish daily. It ultimately adds value to your business making the transactions more clear and accurate. With the petrol pump Tally integration, you would be able to get real-time reports and the best possible control over all the activities in your petrol pump.
What tally integration would fetch to your business?
Tally.ERP9 develops connectivity driven functionalities that make the whole system act like an integrated system. That means when a customer buys petrol from the pump, the whole system automatically gets that entry from the selling point and shows effects in the balance sheet, taxation reports, and day-end sales report. That means the overall business performance improves. Petrol pump Tally integration ensures that any petrol pump business always remains up-to-date. The New generation of Tally software systems is programmed to include the latest changes in the taxation like the new GST & VAT features so that you do not miss any compliance issue which is important for your business. There are several other benefits of Tally integration:
You will remain connected with banks, suppliers, customers, marketing departments, accounts, and all other important stakeholders related to your business.
You will be able to fetch a number of reports really important to your business and those help you to improve your visibility regarding sales, stocks, customer activities, and taxation related matters.
You will be able to view the reports from multiple terminals at a time. Your sales team accounts department and purchase department will also be able to fetch their respective reports as and when required.
Less human capital will be invested as Tally.ERP9 helps makes several back office activities automatic.
There remains absolutely no chance of human faults. Your business saves some hard-earned money.
Tally integration is the need of the hour. A petrol pump receives a huge number of customers daily. There are multifarious activities involved in a petrol pump and each of these activities is important. Tally helps in increasing sales and revenues in an authentic way.
Contact Us