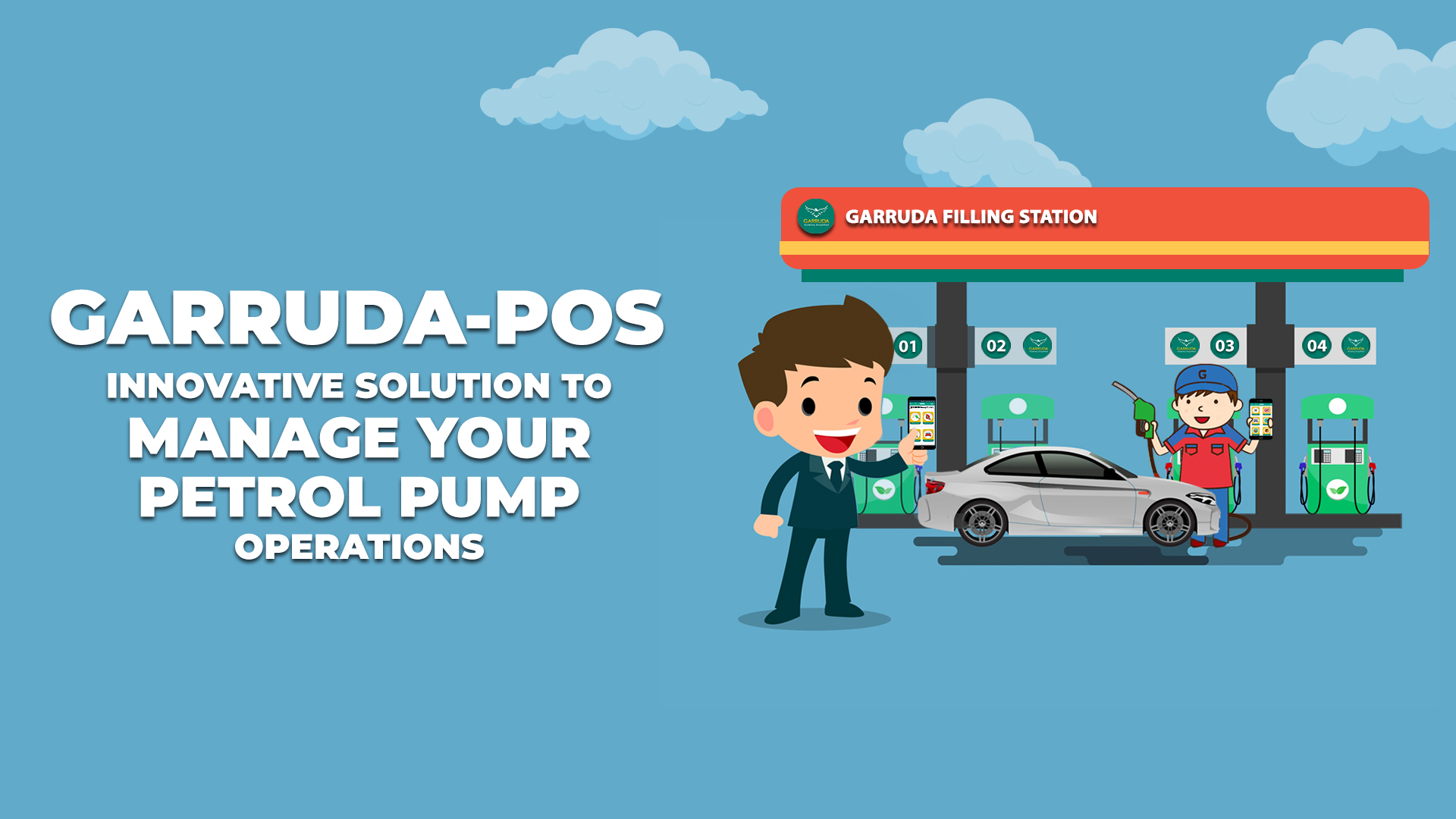 Petrol Pump Operations Software
Garruda is a leading name in the field of Petrol Pump Operations Software in India. Thousands of satisfied clients rely on our petrol pump software as the perfect business tool. It is proven to be super beneficial with less human intervention needed. Garruda software is easily accessible which helps in managing all the operations of the fuel stations.
Garruda is a comprehensive petrol pump operations software for petrol pump billing management, petrol pump inventory management, petrol pump accounts management, petrol pump credit sales management and other operational activities of fuel stations.
There is a myriad of problems faced by the petrol pumps today. Some of the major problems faced are maintaining a manual record of slips issued, re-entry of slips into billing software, no instant credit limit control, high chances of errors and wrong billing resulting in delayed payment from customers.
Garruda is specially designed for our user's profile at the fore court and ensures convenient operations by users of all capabilities. Being the leading Petrol Pump Operations Software, it has truly solved some of the major problems with the following features:
Fully digitized slips
No Re-entry for billing
Tight Credit Control
Fully Automated Error free process
100% Accurate billing
Vast MIS reporting
Direct and Live Customer Access to his account with the Petrol Pump
Garruda Web & Mobile Based Solution Connects the Retail Outlet Petrol Pump Operations – Shift Managers, Sales Man & The Owners with The Customer-Driver & His Vehicle.
Not only the owner or the employee gets benefited but the customer also gets to enjoy benefits like all processes digitized using Garruda app, credit limit utilization & control, timely settlement of bills to RO. Digitized mode of indent to fulfilment protects the customer from any fraudulent usage as was prevalent in manual slips.
The web interface of the Petrol Pump Operations Software is designed to be user friendly and offers all the important features as MIS reports, Master Management, and Transaction Information.
This Petrol Pump Operations Software is integrated with Tally. ERP 9 and Tally Prime which serve as a consistent helping hand for all the office accounting needs. There isn't a petrol pump business that would not benefit from the features offered by a Garruda the petrol pump operations software. A petrol pump station needs help that can make automatic execution of certain tasks possible. From backend tasks, automatic report generation, accounting functions to inventory management, sales, marketing, a petrol pump management software delivers benefits to multiple departments.
Hence Garruda, the Petrol Pump Operations Software has an endless scope which makes life easier at both the ends. We at Garruda are here to provide you with the best technical help possible and make it worth your while by making the entire process digitized and error- free.
Contact Us