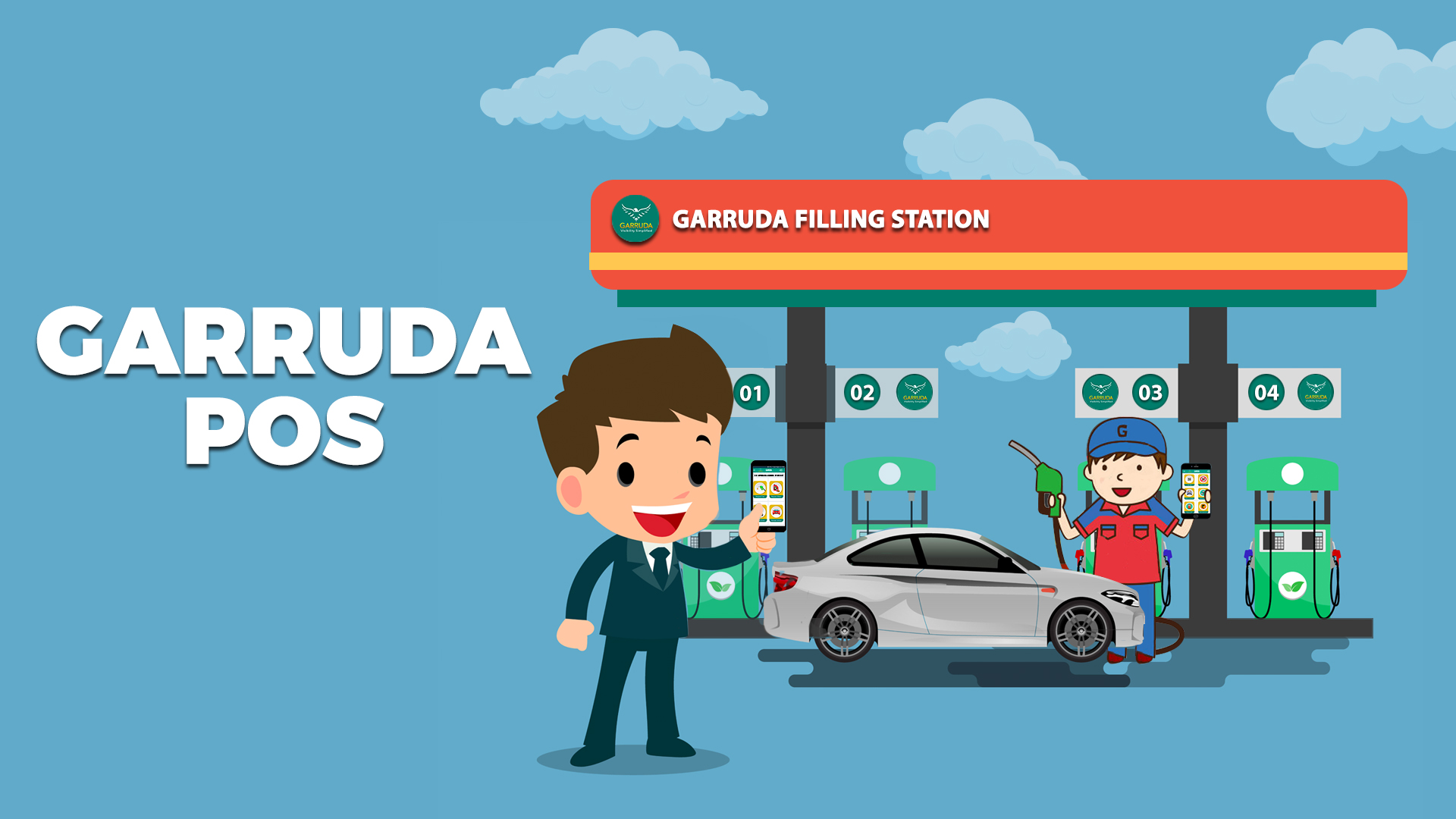 How to manage your petrol pump using a mobile app?
In today's time, the business environment is highly competitive and is evolving daily. In a petrol pump business maintaining reports and sales, cash flow information, accounting etc is a time-consuming process. Moreover, it is not possible to get reliable reports in time due to delays in entering the data in an offline software. A major hurdle is NO CREDIT LIMIT CONTROL on sales to Credit Customers before the Sale happens.
Keeping this in mind, we bring to you GARRUDA Petrol Pump Management Software a complete suite from business transactions to accounting & complex statutory compliance. GARRUDA is designed to handle all activities be it at the forecourt or the back office with instant reporting and alerts also connecting the Petrol Pump with it's customers. The all-in-one solution effectively confronts the entire Petrol pump operations issues with ease.
Focus of GARRUDA POS is to make the petrol pump owner apprised of the entire perspective of his business with ease.
What is GARRUDA POS?
GARRUDA is India's 1 st online Petrol Pumps Management Software supported on Mobile & Computer integrated with Tally for complete accounting & statutory compliances. GARRUDA POS takes care of multiple verticals of a petrol pump business. It is the most comprehensive app for billing, inventory, credit sales management and overall operations of the petrol pumps. Through this petrol pump management software, the petrol pumps will have more time to focus on the growth of their business and spend more time to associate with newer customers.
GARRUDA POS is an initiative in the direction of digitising the entire process of credit sales & forecourt operations under a highly secured environment giving instant visibility to the transactions to all concerned. Starting from Request to Fulfilment to Billing, the entire process is fully digitised with higher efficiency along with keeping a full control on Credit Sales. GARRUDA POS effectively manages comprehensive Shift Management by enabling DSM to capture Nozzle Readings, DIP Readings, Settlements & Managing Other Forecourt Operations, etc.
GARRUDA POS App & Web Features:
User-friendly and interactive software
Credit Sales Management with Strict Credit Limits Control
Customers can manage their own vehicles & drivers along with raising requests for fuel & lubes, other Items and services
RO can manage the shifts & daily closures of sales from nozzle capturing only the closing Meter Readings & test quantities in order to compute the nett sales.
RO can manage its master closing stocks in underground tanks of fuels by capturing the DIP reading of the tank.
On the basis of payment mode, daily Shift settlement can be recorded by the RO for an effective accounting of collections against the sales
RO is fully compliant with respect to its GST Sales transactions; be it to the Walk-in- Customer or the Credit Sales Customer for goods & services.
Fuel delivery slip, fuel invoice for bulk buyers, GST Invoice and other outputs needed for customer facing are printed using a Bluetooth printer.
 Daily Shift Settlement details are printed from the Bluetooth printer providing information about Opening-Closing-Test Qty readings, Total Fuel type wise Sales, Qty & Value, Payment Mode wise settlements, and Tank Dip Readings.
Since GARRUDA is integrated with Tally.ERP9 and Tally Prime – India's No.1 Business Accounting & Inventory Management Solution – it ensures timely updating of all accounting data and also helps in generating GST and VAT related returns for compliance.
In brief GARRUDA – Web & Mobile based application fully integrated with Tally.ERP9 and Tally Prime is an ideal solution for complete management of Petrol Pumps. Feel free to contact us for GARRUDA petrol pump management software demo.
Contact Us