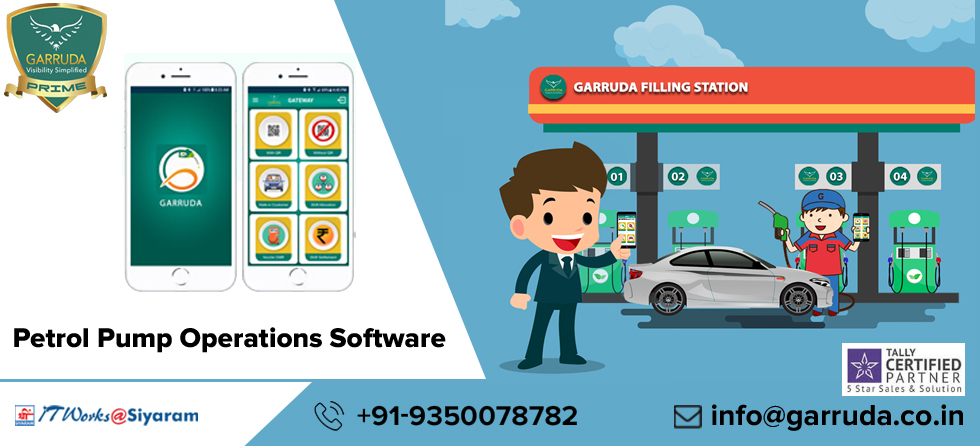 Petrol Pump Operations Software make Transactions Flawless and Fast
The petrol pump operations software is a new addition in the concerned industry, which has gained huge popularity in a very short span of time. Several petrol pumps across the nation are incorporating this software into their operative framework or are making fresh renovations on their existing structures to suit the software. Such a market trend indicates the numerous benefits and advantages of the software.
Benefits of the Petrol Pump Operation Software
Using the software indeed comes with a large collection of benefits for the petrol pumps. Let us take a look at them.
Clarity of Details – One of the biggest benefits of using the petrol pump management software is that it allows the owner and the employees of the petrol pump to record all the aspects and the figurative facets of the business in clear detail. There is a lot of clarity and transparency in the business.
Remote Control – Now the owner of the station does not need to be at the station physically to overlook the operations and the workings of the petrol pump. He or she can also keep a vigilant eye even from a remote location.
Easy to Learn – Although the working of the software can look quite fascinating, which it is, the learning of the software is a rather simple an easy task. Anyone can learn it so now the owner of the station does not have the hassle or impart complicated training to the employees of the station staff.
Several other benefits have actually made the software rather popular in the industry.
Frequently Asked Questions (FAQs)
Is knowledge of Tally mandatory for using the Garruda Petrol Pump software?
Ans: No. However, knowledge in Tally will be an added advantage for the accountants and petrol pump owner. Garruda integrated with Tally provides seamless data transfer to Tally for accounting and statutory compliance.
Will Garruda Team help in implementing the software?
Ans: Yes. The implementation part is generally taken care of by us. And requires a maximum of 10 hours of activity for the petrol pump to start using the software.
How good is the after-sales service?
Ans: We have been in the software – sales & implementation services business for over 20 years and have a customer base of over 20000 customers. We are known for our after sales services and are committed to our users for the best experience in using our services.
Does this software help to increase the sale?
Ans: Garruda Petrol Pump Software helps petrol pumps to manage their customers with a more professional approach allowing customers to access their individual accounts and relationship online thru the software. Various analytical reports provided in Garruda, enables petrol pump owner to take important decisions at the right time and promptly to be able to provide best service to his customers.
Contact Us